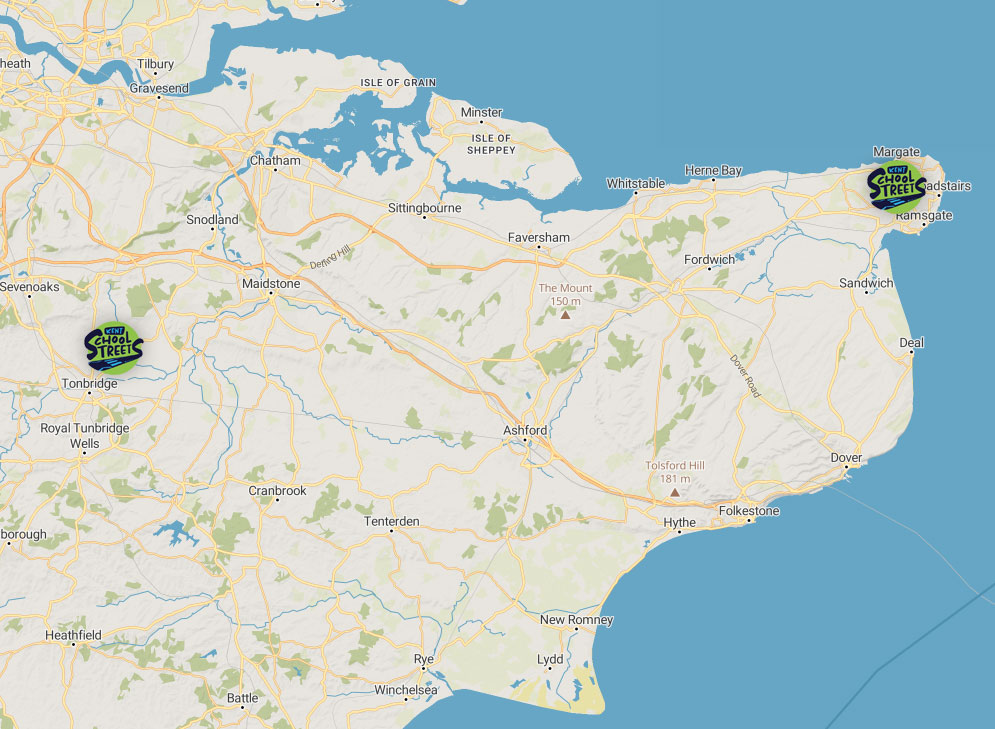 KCC acknowledges that there is a growing demand for School Streets schemes in Kent, in order to tackle issues such air pollution, irresponsible parking, congestion and road safety outside of our schools.
To this end, a School Streets Working Group was established to define and develop a sustainable School Streets Model that could be rolled out across Kent and be readily adopted by schools.
Currently, Kent has one School Streets scheme in place in east Kent, with another site being planned to commence in west Kent, during September 2021.
---
Drapers Mills Primary Academy, St Peters Footpath, Margate.
This scheme was introduced on trial basis in July 2020 following the successful KCC bid for the Emergency Active Travel Funding. The School Streets scheme was welcomed by the school community as it has provided a safer, cleaner and healthier environment at the school gates. Drapers Mills Primary Academy were proactive in promoting the School Street and communicated with their parents and staff about travel options. A Park & Stride location, for example, was identified so that those who needed to use their vehicle could park a short distance from the school gates and then could make use of the Public Right of Way in order to walk, cycle or scoot, the final few minutes to school.
Headteacher, Mr J Manclark says, "The School Street is a fantastic initiative and has been well received by our school community. As well as creating a safer environment with less traffic, it has enabled the school to open a number of separate entrances which can now be used to access the school at drop off and collection times which allows parents to practice social distancing from each other and feel more confident about coming into school during the current pandemic.
More and more children are now cycling or using scooters to come to school and many are parking further away from school and walking that little bit extra, encouraging an active lifestyle."